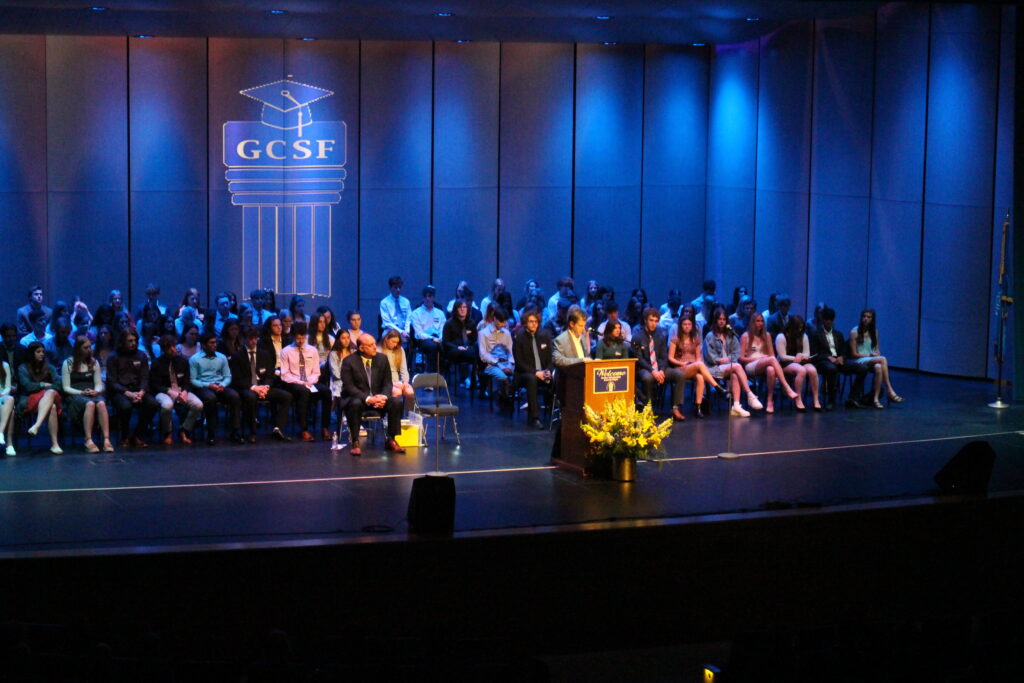 Scholarship Awards Night May 25, 2022
94 Germantown area students were awarded $144,666 in scholarships during GCSF Scholarship Awards Night. Since 1981, over $3.27 million has been awarded in scholarships to 2,914 deserving seniors.
We also thank and recognize this year's scholarship donors!
Anonymous
1Collision County Line
Bank Five Nine
BMO Harris Bank
Brent Reiter Memorial Scholarship
Chuck Ritzenthaler Science Scholarship
C.D. Smith Construction, Inc.,
Desert Aire Corporation
Ellsworth Adhesives Corporation
The Estate of Dennis Dhein (Queen Anne Phoenix LLC)
Paul & Cynthia Fusek Art and Music Scholarship
Gehl Foods Germantown
American Legion Auxiliary Unit #321 Germantown
American Legion Post #1
Germantown Area Chamber of Commerce
Germantown Hoops Boys Basketball Booster Club
Germantown Iron & Steel
Germantown National Little League
Germantown Mutual Insurance Company Germantown Soccer Club
Germantown Volunteer Fire Company
J.W. Speaker Corporation
Kiwanis Club of Germantown, WI
Linda Wiener Memorial Future Educator – Bob Soderberg
Newport Network Solutions
Lincoln Lodge #183
Rick Cowee Memorial Scholarship
Sendiks Food Markets
Terrence J. Riesch D.D.S.
Spectrum Investment Advisors
The Wayne Heidel – Jennifer Semmann Foundation
Wayne Baumgartner/Industrial Recyclers
Waterstone Bank
Scholarship Planner Book
The GCSF provides a scholarship planning booklet to the Germantown school district students in their freshman year. If you need additional blank pages they can be printed by clicking on the link below.
Community Volunteer Connection
Being an active member of the community and committing time as a volunteer is important! Contact the high school, Youth Futures or your local chamber of commerce.
Scholarship Winners: How To Request Your Award

Upon completion of your first semester of college, you may request your scholarship award. Directions will be sent to all scholarship winners. For all previous scholarship winners, emails have gone out with instructions on how to claim your award. If you did not receive an email or have any questions/concerns, please email us at scholarships@gcsfund.org.