Mud Splash – Run for Teacher Funds will be held Saturday, June 17th, 2023.
Registration is open! We are looking for additional volunteers and sponsors, so if interested please contact us at mmelka@wi.rr.com.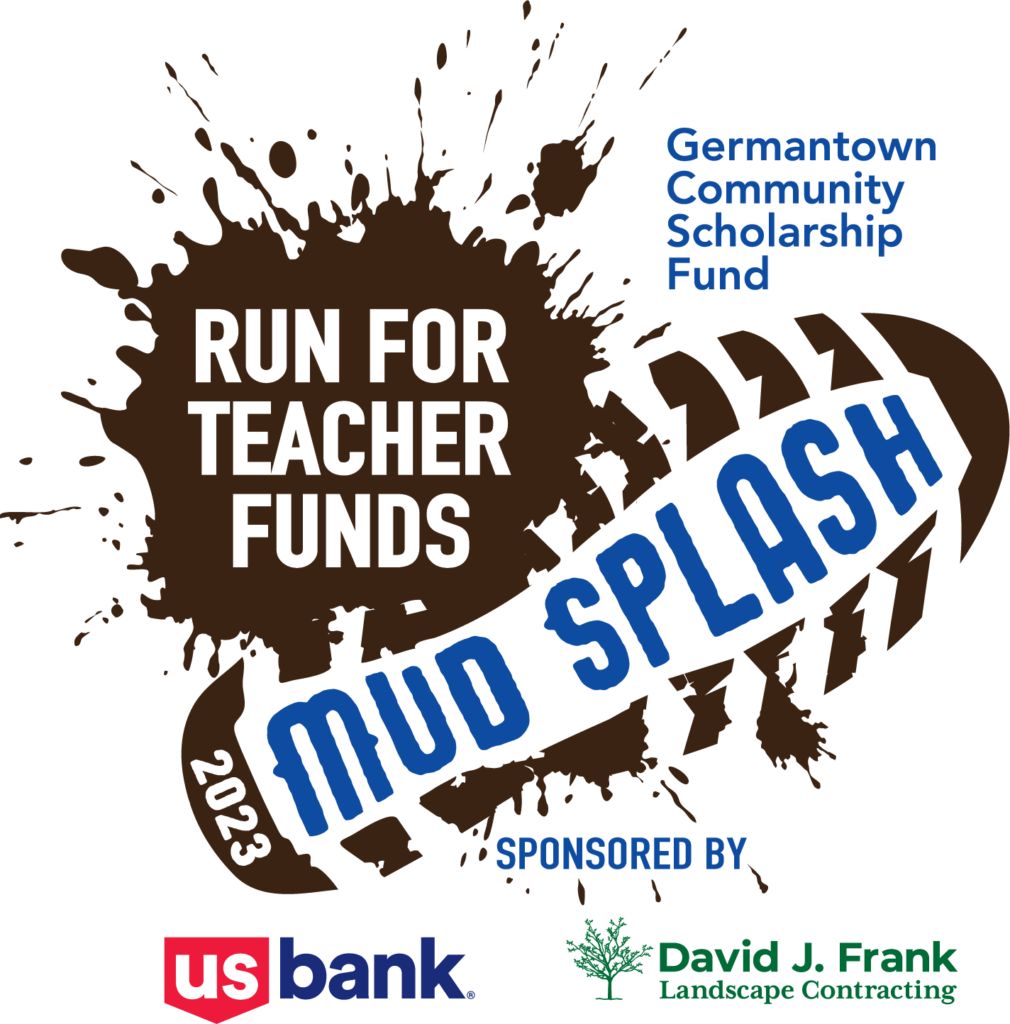 What??? … You've never heard of the GCSF Mud Splash – Run for Funds? It's a very fun obstacle course that involves (of course!) some mud and challenging but fun barriers along the way. The course is designed for all ages and accommodates families and friends who wish to run together.
The Germantown Community Scholarship Fund Board, in collaboration with their Premier Sponsors, U.S. Bank and David J Frank Landscaping, are proud hosts of the annual Mud Splash Run For Funds, a fundraising event for the GCSF Teacher Grant Awards program. All proceeds from this event will fund future Teacher Grant Awards that are offered annually to Germantown School District educators.
Plan to join us on June 17th and help support your Germantown area teachers